Beal, Bartholomew
He has always been particularly interested in figurative painting, particularly that which goes beyond portraiture.

Born in August 1989 (Bartholomew) Beal left Wimbledon Art College in 2012 with a First Class Honours degree and went straight on the Jonathan Vickers Residency in Derby, the second most valuable in the UK. After a solo exhibition at Derby Museum he then moved to London and was taken on by the Fine Arts Society in New Bond Street, being the youngest artist in their history to have a solo exhibition. He has had three successful solo exhibitions there with the promise of a fourth in 2019.
Coming from a literary background, his work has been, thus far, inspired by literature – Beckett, T.S.Eliot. "King Lear" and Seamus Heaney – but has never been illustrative, using those writers and texts to develop hin own visuals. He is a figurative, representational painter, in oils, placing figures in rarely comforting backgrounds, isolating them in fields of vivid colour and yet there is nothing bleak about his work: if it is at times discomforting it is never cruel and there is a generosity of technique and palette that makes even his largest works accessible.
BIOGRAPHY
1989 Born in Cheltenham, South England
2007-2008 University of Gloucestershire – Foundation in Art and Design – (Distinction)
2009-2012 Wimbledon College of Art – BA Fine Art Painting – (First Class Honours)
The Works and Days of Hands, 2018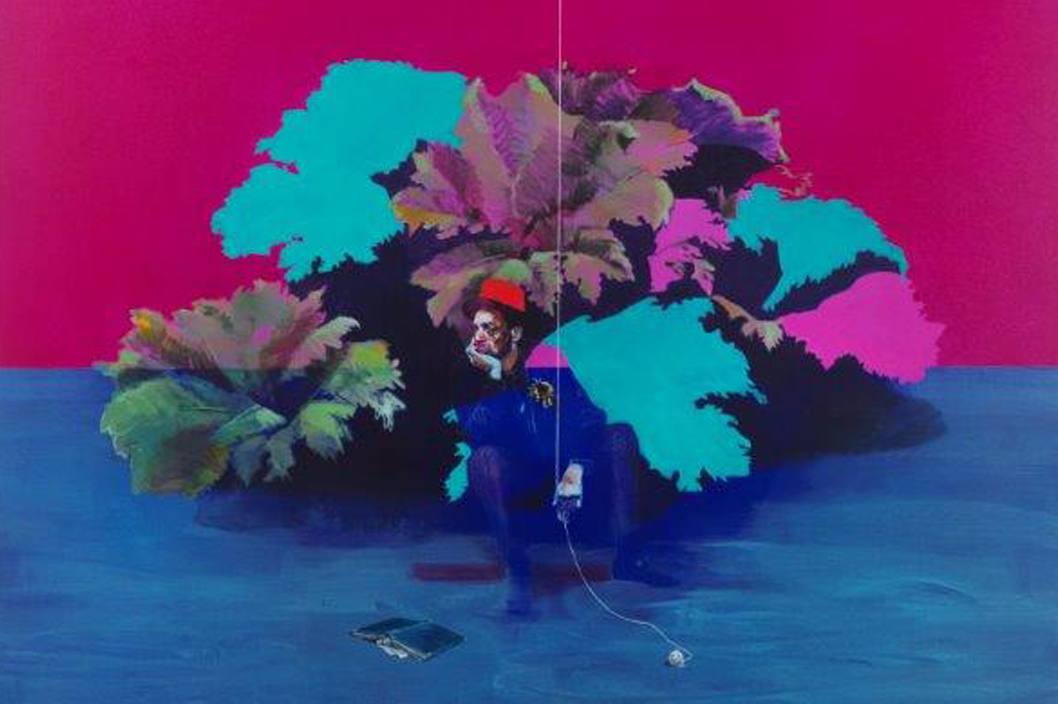 Ash on an Old Man´s Sleeve, 2019
Catch The Heart Off Guard, 2019